Cloud Consulting & Biko Cloud
BIKO's cloud consulting group is comprised of industry pioneers, making cloud computing a reality and a benchmark for enterprise-wide scalability. We provide consulting for cloud deployments, architecture of cloud, quality of cloud deployments, and defining policy for an enterprise towards the utilization of public or private cloud.

We at BIKO provide cloud consulting, along with cloud services customized to fit the needs of clients, called BIKO Cloud. BIKO Cloud currently offers complete Business Intelligence platforms to seamlessly be utilized and/or integrated with the existing enterprise platform of our clients. The best part is that we provide year-round support to our clients by eliminating the need of maintaining the BI environment, administering the servers, and even solution development as part of our cloud managed services. For BIKO Cloud, we have used award-winning infrastructure to host our comprehensive and super-charged BI solution. (For more information, please download the Super-Charged BI White Paper.)

We will help you determine maximum return on investment, cost-benefit analysis, organizational adaptability, and setting organizational standards. Based on our clients' needs and requirements, we help suggest the best-suited cloud offering and also help in creating SLAs for contracts while considering the long-term objectives of the organization.
Capacity
Operating Sytstem
Database
ERP/ CRM Integeration
CPU
HDD/SSD
RAM
Web Server
ETL
Business Intelligence
Mail Server
GPU (GRAPHIX)
Network
Collaboration
Version/Change Control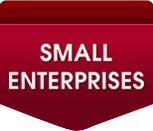 1-50 Users
Windows Server
2003/2008 R2
SQL Server /My SQL / MS Access
Supported
1 X 4 Cores Min
100 Gb Min
4 Gbs Min
IIS 6.0/7.0
Supported
Cognos, Microsoft BI
MS Exchange
Supported
Fiber Link
Sharepoint
VSS/Trackwise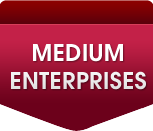 50-300 Users
Windows 2003-2008
Unix/Linux
SQL Server 2005/08, Oracle 10G/11G, DB2/ My SQL
Supported
2X 4 Cores Min
300 Gb Min
12 Gbs Min
Apache/IHS/IIS
Supported
Cognos, Business
Objects,
Microstrategy,
Microsoft BI, OBIEE
Any
Supported
Fiber Link
All Supported
PVCS / VSS/ Subversion/Clearcase
/Trackwise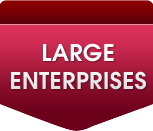 300-1000+ Users
WIN 2008/AIX/ HP-UX/
RedHat/ SUSE/Oracle RedHat
All Supported Including MPP Databases
Supported
4 X 4 Cores Min
2x300 Gb Min
24Gbs Min
Apache/IHS/IIS
Supported
Cognos, Business Objects,
Microstrategy, Microsoft BI, OBIEE
Any
CUDA (400+ GPU Cores)
Multiple Fiber Links
All Supported
PVCS / VSS/ Subversion/Clearcase
/Trackwise